My Cart
You have no items in your cart.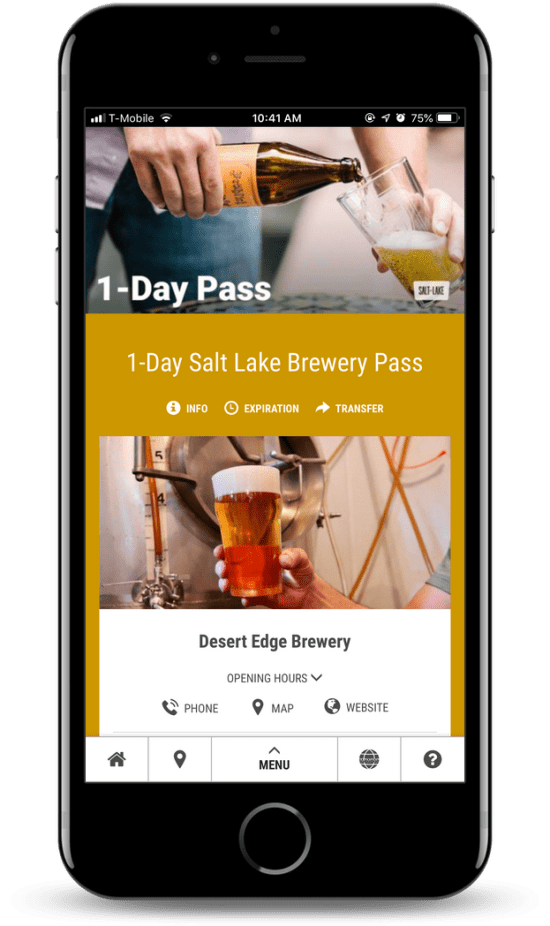 Sample Salt Lake's Craft Brewery Scene with your Self-Guided Mobile Pass
PLEASE BE ADVISED: Due to COVID-19, many Brewery Pass locations have new policies, offerings and hours. Please check with the brewery before going. If you purchased your pass prior to April 1, 2021 your pass activation deadline will be extended by 90 days and all activated 90 Day passes expiration will also be extended by an additional 90 days. The Brewery Pass is a nonrefundable product. If would like to inquire about any other issues please contact
tickets@visitsaltlake.com
.
$5.00 of value at each of 14 breweries delivered instantly to your phone.
If you enjoy a refreshing pint now and then, you're going to love the Salt Lake Brewery Mobile Pass, which introduces beer lovers and drinkers to the area's award-winning craft ales, lagers, porters, and ciders at 14 of Salt Lake's best breweries and brewpubs. Long-known by locals yet surprising many first-time visitors, Salt Lake's Brewmasters have been refining their craft for decades, to create some of the most enjoyable, and awarded, beers in North America.
Must be 21 or older to purchase or use this pass. In Salt Lake, designated bars are over-21 establishments, and designated restaurants allow people under 21, and purchasing food is required. Desert Edge, Squatters, and Red Rock are designated as restaurants, whereas the other 8 locations are designated Bars.

Learn more about Salt Lake's liquor laws here.